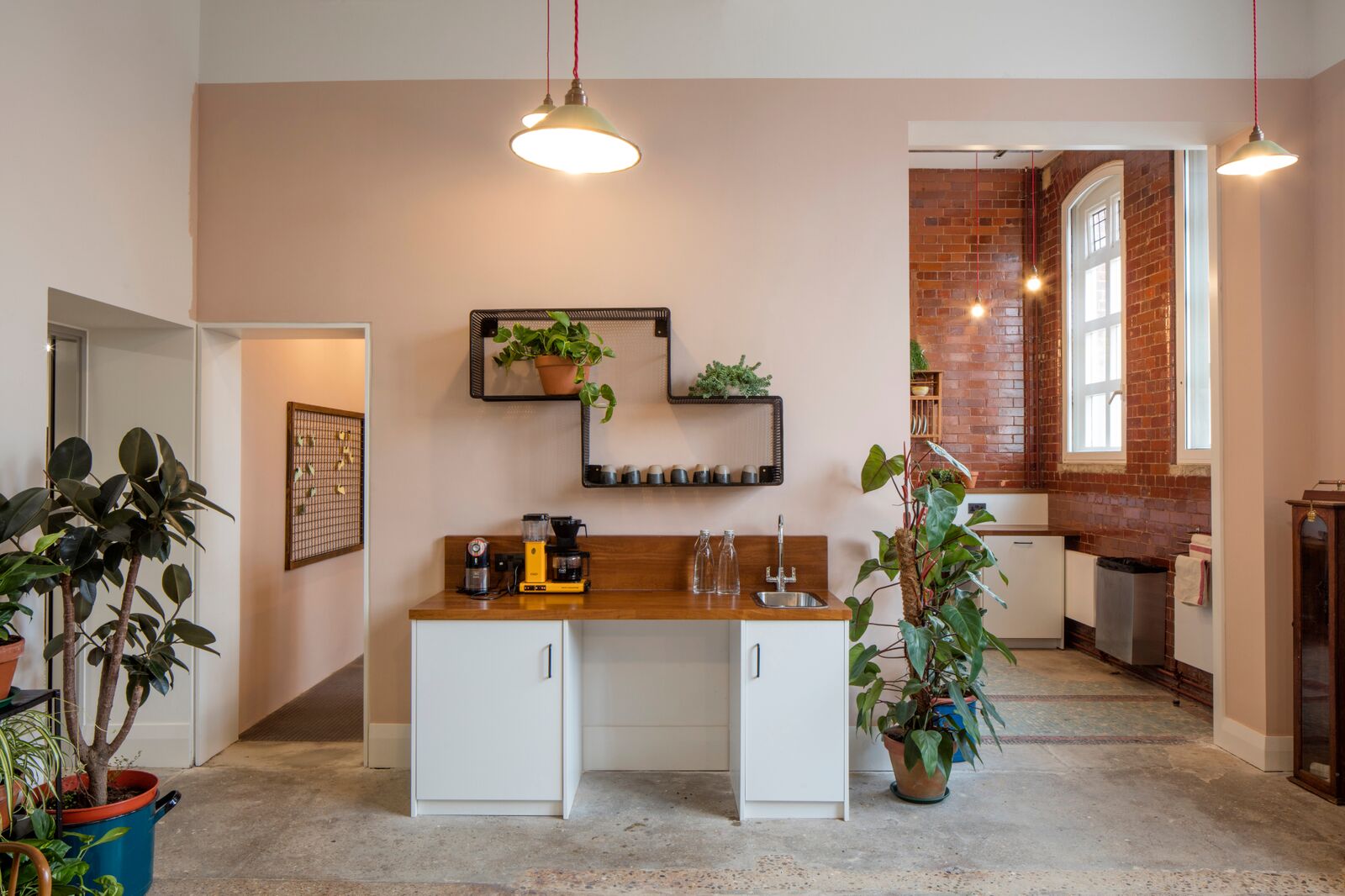 New co-working space officially opened at Battersea Arts Centre
A BRAND new co-working space in one of London's most well known arts centres has officially opened.
100 memberships are available at the Scratch Hub located within the iconic Battersea Arts Centre in south west London.
Created with a grant of over half a million pounds from the Mayor of London's regeneration funds, the new co-working space was designed by architects Haworth Tompkins.
Scratch Hub has different areas specifically designed for different styles of working such as spaces for collaborating, for quiet working and for socialising. Sustainable materials have been used in the design and fit out which was undertaken by Jeannine Inglis Hall and Gary Campbell.
David Jubb, Artistic Director and CEO of Battersea Arts Centre, said:
"This is a dream come true – to open Battersea Arts Centre's doors to creative entrepreneurs with great ideas – many of whom are running exciting new ventures – many of whom are engaged in making positive change. I think that bringing together small creative enterprises under the umbrella of an exciting cultural institution is the perfect way to grow great ideas – and I can't wait to see, in years to come, all the positive consequences which develop from this coming together."
Deputy Mayor for Planning, Regeneration and Skills, Jules Pipe, said:
"The Scratch Hub is a really good example of how to deliver affordable workspace and create a community for sharing skills. The Mayor and I are committed to supporting London's growing start-ups, social enterprises and local businesses – and we are both really pleased to support this innovative project."
Battersea Arts Centre is seeking a diverse community of entrepreneurs, with opportunities for sharing skills, exchanging feedback, sparking connections and collaborating. Other benefits include a programme of talks, workshops and a dedicated events space for public launches and receptions. Memberships begin at £125 per month for 60 hours of flexible hot-desking, and go up to £275 per month for a full-time, fixed desk space. People or organisations who are interested in becoming members should contact Battersea Arts Centre at www.bac.org.uk/scratchhub, email scratchhub@bac.org.uk or call 020 7223 2223.